3 Effective Ways to Create Enduring and Endearing Business Names
Selecting a good business name that is enduring, endearing, that will last, is one of the first things smart entrepreneurs consider when starting a new business. This is key to business success and survival, as picking the wrong business name will have short and long term effects. Hence, taking the time to choose a good name for your company, business or product is well worth it.
There are many moving parts to business name selection, things to consider, which presents a hurdle to many a founder or entrepreneur. This article seeks to demystify the process of business name selection and help you generate business name ideas that will last a long time.
I'll be sharing 3 key tips that will help you select not just a good business name, but one(s) that will stand the test of time long after you're gone. Think of generational brands that have been known to your parents and now your children; yours could be among them.
Reports by Small Business Administration show there are over 28 million SMBs in the US alone, and many more worldwide; number one element of differentiation, their names! Now, that's the last thing any serious entrepreneur should toy with.
So,
What is a Business Name?
A doing business as (dba) name is your business' known name, the name by which your business is known to the public. This is/can be different from your legally registered name.
Okay, and
What is a Good Business Name?
Every business or company has a name, but not all have good business or company names. A good company name is an invaluable asset, and can help you increase market share.
For instance, Indomie brand of noodles has so dominated the Nigerian market that consumers now refer to all noodles as Indomie. Of course, this is not attributable to the name alone, but if your product is good, a good name gives extra mileage.
Which brings us to
The Perfect Business Name
A perfect business name you ask? Yes, one that can perfectly capture, summarize, encapsulate and project your core business value proposition to consumers at first glance. It may be a word, two or more, but quite a lot goes into creating one.
Perhaps you're beginning to wonder
But Why Bother About Business Naming, Really?
Because your business name sets the tone for your business, will feature in logo, letterhead, letters, invoice, billboards, outdoor advertising, website etc.
In addition a short-sighted business name will require change when your business begins to expand, by that time it could cost you millions to rename and rebrand. It cost Noah Kagan millions of dollars to change from AppSumo to Sunome, Utah taxpayers may spend $50m to rename UTA to TDU.
And if you decide to sell the business tomorrow, the name can be a major dollar drawer, the domain name Cars.Com sold for $872m, yes eight hundred and seventy-two million US dollars!
3 Ways to Create Enduring, Endearing Business Names
There are several ways to create great business names like using business name generators. This allows you generate several catchy business name ideas quickly.
However, it is essential to get the following basics in place first
Know Your Market
How well do you know your market? Prior market knowledge is necessary before venturing into any market, industry or vertical. This will save you time and money in expensive experimentation.
This involves extensive, in-depth, niche, relevant data collection for informed business decision making. This investigation will reveal trends, top selling products, top performers, etc.
Above all, it could help you create a befitting business name suited to your market in terms of scope, size, offerings, etc, for example by (cleverly) rendering or coining a name from popular industry terms or lingo, that immediately projects you as knowledgeable and capable of delivering. This is especially true for consultancy services and can give you a competitive edge.
If your business is located in a crowded, busy complex with lots of signboards, a business name that reflects deep market insight will be in plain sight.
Know Your Competitor(s)
Knowing your competitor(s) automatically gives you competitive advantage, otherwise you'd be shadow boxing, and nobody has yet won a heavyweight title shadow boxing.
Imagine your competitor(s) as your challenger in a boxing match.
What is their
Height
Weight
Speed
History
Strength
Weakness?
Without these vital information you'd be grossly unprepared for a fight as your opponent may outsize, outweigh, outpace, outdo and overwhelm you in seconds.
Same goes for business, size up your competitors first before making any moves into their territory. Discover their strengths and weaknesses, then turn that into your advantage.
Using noodles again for example, assuming you eye Nigerian market where Indomie is already a household name, you could decide to increase the size of your noodles, include certain vital nutrients that may be lacking in Indomie, target teens, etc.
As it relates to naming, why do they call all noodles Indomie, is it also because the name is smooth and easy to pronounce for children who are the major consumers, could you do something better?
Know Your Customer
If you do not know your average customer well enough you'd be selling ice to Eskimos in the same shape and form as they can get it in their backyards.
This will be a cool waste of time and effort, plus investment. Knowing your customer on the other hand, guarantees that you're offering what they really want and not what you think they want.
Again drawing from the last example, if your noodle targets Nigerian children, what names are likelier to appeal to children, that will be easier for them to pronounce and talk about with their peers and parents?
Similarly, if you know your customers well enough your business or campaign names will avoid words or terms that may offend any segment of this market or carry negative connotations.
Smart business naming practice could mean you select a broad business or company name, then run several campaigns or products under different names for the different markets you serve, keeping customers in mind in each case.
Conclusion
Business naming like music is an art, you may not top the charts overnight but with consistency and hard work you'd get better at it, plus technology like business name generators can help.
Author Bio: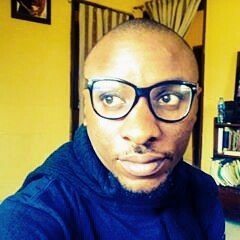 Amos Onwukwe is an AWAI trained Business/Ecommerce B2B/B2C Copywriter, featured in scores of blogs including Huffington Post, Dumb Little Man, Ecommerce Nation, eCommerce Insights, Understanding Ecommerce, Result First, Floship, SmallBusinessBonfire, SmallBizClub, Successful Startup 101, Business Partner Magazine, RabidOfficeMonkey, etc.
He's available for hire.
Twitter: @amos_onwukwe
comments powered by

Disqus