Home > Guide > Home and Family
4 Tips for Buying New Furniture for Your Home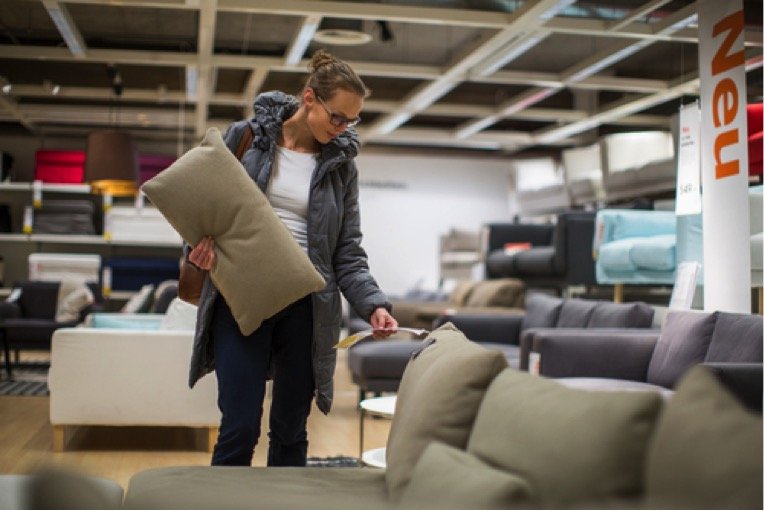 If you bought your current furniture from garage sales as a young college student, or if you can't recall how long you've had your coffee table, bed set, couch or desk, it might be time to treat yourself to some new pieces.
While you are tempted to go on a furniture shopping spree and buy some of those trendy items you saw on our fave home improvement show, your wallet might have other ideas. In order to select items that will fit your home and your budget, it's important to know how to properly choose furniture. Consider the following tips before making a purchase.
Measure everything at least twice
As Curbed notes, carefully measure your room and then check the dimensions of the new piece of furniture you want to buy to be sure it will fit. Use painter's tape to mark where you want to place the new piece(s); this will help you to visualize how it will actually look. You might find that the new desk you want will eat up most of the space in your office, or the chair you like will look really small up against a long wall. Also, double-check your door widths to be sure you can get the furniture into your house.
If you can, try before you buy
If you are in the market for a new mattress, head to a brick-and-mortar store to give several makes and models a try. You might discover that the memory foam mattress you wanted is not as comfy as a hybrid innerspring mattress. The same is true for desk chairs, couches and recliners. Once you have a good idea of what you want, shop around for the best deal. In the case of mattresses, online retailers often offer deals on a huge variety of mattress styles and sizes, including innersprings, hybrids, gel foams and more.
Know when to splurge for something extra nice
In general, if you are buying furniture that is mainly for show or will be used to hold only lightweight items, you can get away with buying a less-sturdy piece. For example, an adorable nightstand that will hold your alarm clock and a book or two doesn't need to be as well-made as a sofa or bookcase that will hold people and/or heavy books. According to The Spruce, it is worth shelling out more money for an extra-sturdy home entertainment center; the piece will hold your expensive TV, video game systems, DVR and other fragile equipment that deserve a solid place to sit.
Check out consignment stores
If you have your heart set on a certain style or piece that is out of your budget, spend some time checking out local consignment stores. These shops typically stock items that are gently worn, and some may even have on the original tags. To save time, call around or check out the different websites to see what is in stock; you might score an amazing deal on the expensive bed frame that will complement your room or the looks-like-new couch with the ultra suede cover and memory foam cushions.
comments powered by

Disqus