Home > Guide > Computers and Technology
An Easy Guide on How to Protect Yourself on Public Wi-Fi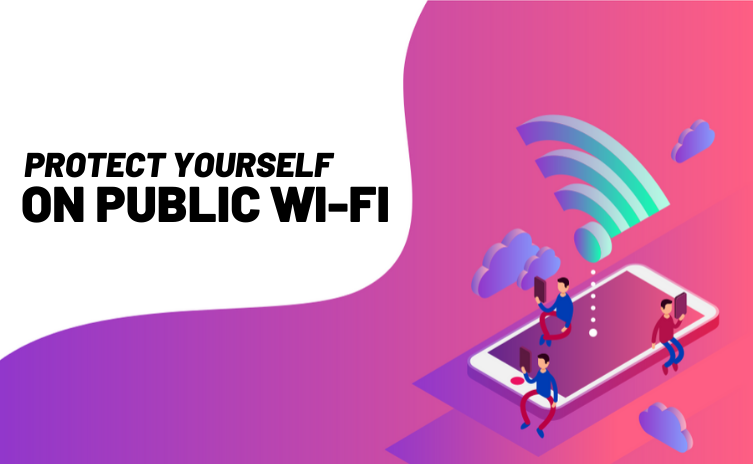 There are a lot of misconceptions regarding internet privacy, especially now, when the Internet is playing an important role in our lives.
A while ago, we used to transform our PCs in temples of security by installing several security tools like antiviruses, encryption software, or network security monitoring tools.
As we got used to staying online more and more hours a day, we kinda forgot about our online privacy and stated to ignore the real threats that exist.
Mobile devices replaced the rusty PCs, and we cannot imagine a day without Wi-Fi, checking social media websites or accessing streaming services apps to entertain ourselves while waiting in an airport, or in the metro station.
How to protect yourself on public Wi-Fi?
Responsible internet users adapted and kept using online security tools to secure their devices, especially when connected to a public Wi-Fi network. So, if you're curious about how to enhance your online security, check this guide on what you need to do to protect yourself on public WiFi.
Use a VPN. The most popular security technology these days is, without a doubt, the VPN (Virtual Private Network). A VPN is a tool that represents the connection between you and a safe Internet. I hope that you're aware that behind the public unprotected Wi-Fi networks, there are lots of online dangers waiting for you. Therefore, if you read this article from your mobile device, without a VPN enabled, a mighty hacker might wait for you to make a wrong move. As the great part about VPNs is that they are easy to use, and you can start surfing securely right away. All you will need is just a VPN app and, of course, a VPN subscription. From that point on, you're just a few clicks away from online security and privacy. Another advantage? With your VPN, you will be able not only to protect yourself on public Wi-Fi, but you will also be able to bypass online restrictions. So, no matter if you'll be in Bali, or in Mexico, you will be able to access your BBC iPlayer account and enjoy your favorite shows. Last but not least, just like any other software, VPNs may have their own flaws. That's why you will need to test your VPN connection in sensitive situations, like the time when you connect to an unprotected Wi-Fi hotspot.
Use antivirus software. Antiviruses will never get old as they are very effective at detecting and blocking malicious viruses from infiltrating into your system. If you already have antivirus software installed on your laptop, make sure is always up to date and it works properly.
Connect only to HTTPS websites. HTTPS is the secure version of the old HTTP protocols. The S in its name stands for "Secured", and it's meant to let you know that this protocol uses encryption. This encryption layer assures you that the data that you transmit while accessing HTTPS websites is encrypted and (somehow) secured. Again, HTTPS does not mean absolute security, that's why antivirus and VPN are still required.
Try to avoid online shopping. I love online shopping, and I am sure you do as well. However, try to avoid online shopping while you're connected to a public Wi-Fi, and try to avoid adding in your bank account details, especially if you don't use encryption software like the VPN. As already mentioned, there might always be a hacker waiting for you to make a wrong move to steal your bank account information.
Check what you're about to sign-up for. Some websites welcome you with a frustrating number of pop-ups. Some of these pop-ups may display appealing deals or the invitation to sign-up for internesting newsletters. In all this time, you need to be aware that you're connected to a public Wi-Fi, so you need to be cautious where you add-in your e-mail or passwords. A moment of distraction can cause you real problems.
Disable AirDrops and File sharing options. Some of these pieces of advice may sound really stupid the small things make the big difference. Keep in mind that you're not at home, so you cannot control who uses the same network as you do, but you can control what your device is sharing and with who.
Don't leave your laptop or your smart phone unattended. Does this sound crazy to you? Well, it's actually now. A bad intented person may need just a few seconds to install a malicious software on your device. Such a software can help him constantly monitor you, it grants him access to all of your personal files, and it can also allow him see in plain text your credentials for all of your accounts.
Turn off the "Automatically connect to a Wi-Fi" option. There's no such thing as overly caring for your online privacy. Actualy, online privacy is as important as real-life privacy. You mobile device carries a lot of personal information about you, so making sure you're safe it's the right thing to do. Turning off certain options like the Automatically connect to a Wi-Fi one can keep you away from dangers.
Disconnect from the network as soon as you've finished your job. Finished checking the schedule for the museum, or looking for the closest Italian restaurant? Great, mission accomplished! Now disconnect from the public Wi-Fi and go out enjoy what the city you're visiting has to offer.
Know the rules and never break them!
Some rules are meant to be broken. But clearly not this guideline.
The Internet faced an impressive growth in the last years, hand in hand with the multitude of online malware. Being ignorant is clearly an option, but you will surely decide to start acting responsibly as soon as a hacker will steal your credit card details and, implicitly, all your savings.
You don't need expensive tools to fight for your online privacy. Actually, all the solutions are at your fingertips.
It's up to you if you will decide to remain ignorant, or if you will start taking your online activities at the next level.
comments powered by

Disqus