The Golden Rules About Hiring A Digital Production Company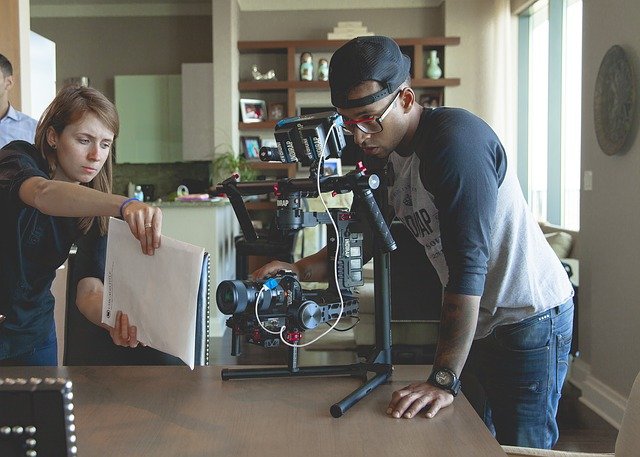 In today's digitally obsessed era, businesses have to be armed with a marketing strategy that is powerful, unique and relevant to its consumers.
That's is why hiring a team of video experts is potentially monumental in terms of surviving the ultra-competitive business landscape; so, you better make sure that your decision (as a business) is carefully though out, unrushed and well-researched.
If you're part of a business who's digitally strategy is lacking the necessary "fuel" to reach its customers or is looking to revamp its current video marketing platform, take a look at the following suggestions to help guide you as to what to search for:
Don't get fooled by the flash and lights
During your initial research in navigating the web to find viable candidates, you will bump into a lot of dazzling demo reels. Most likely, it will be a video on their homepage, approximately 60 seconds long and stuffed to the brim with catchy song lyrics, clever editing and panoramic shots of a random city's best features. Although impressive, it really doesn't assure you that this team is equipped to benefit your trade.
Since digital production teams are specialists in videos, they are obviously experts in, well, video production. And since businesses are their target audience, producing whimsical, flamboyant marketing videos is second nature to them. But an Award winning video production company relies on more than just glitz and glamour, and is able to produce videos that make an emotional connection with their clients. A team that is able to convey a message of your conviction, not to show off specifically what it is you do.
Ultimately, it should come down to more than just a flashy video reel to earn your investment and trust. It should rely on quality of work.
Survey thru their most up-to-date projects
A great video production company is one that shows off their most recent work. This is important to your business for several reasons: 1.) Shows you what their current staff is able to produce 2.) Shows you that they are not lazy, but conversely excited to update their virtual portfolio 3.) Shows you that they are confident in their most recent work, and ultimately, don't have to show you their best work (regardless of the date) to demonstrate their skills and expertise.
Be devious in terms of receiving quotes
Sure, receiving several estimates can be a taxing, time-consuming venture; however, it's an imperative step in the hiring process. That is because video production companies are immune to providing inaccurately overpriced estimates. And the only way to overcome this tactic is to fight fire with fire; in other words, one suggestion is to send out a phony RFP (request for proposal) to find out what various marketing teams are offering for the same project. Yes, it may sound devious and slightly unethical—but how else are you able to find out the discrepancy of available prices. And as a business, it's vital to not get "ripped-off" with your venture.
In the end, it comes down to "getting what you pay for"
From $500-$25,000, no matter what, you will be able to find someone who will take you up on your offer. And if money is of concern, there is absolutely nothing wrong with hiring a team (e.g., a college video marketing team) that is arguably inexperienced in what you're expecting to receive. Just be sure to know that hiring such a team will be substantially different in terms of quality versus hiring a veteran team of video production experts.
Conversely, if money is not of much concern, utilize your budget in finding the best possible candidate. At the end of the day, there is a reason why a company charges more than the other. A more expensive team shows you that they are confident in what they produce—and has the necessary tools and "all the fixings" to get your video marketing strategy off the ground and running.
If time is of concern, allow competing businesses to fight in the bidding process. There are many sites that allow you to simply post your RFP, but just prepared to receive a steady stream of phone calls and emails.
Image: https://pixabay.com/en/video-cinematography-film-movie-943580/
comments powered by

Disqus