7 Steps to Opening a Salon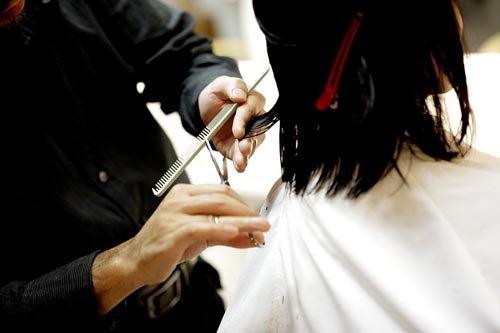 Salons are one of the most profitable businesses in today's day and age, as there is always a need for a stylist. From celebrities to everyday people, everyone from time to time needs their hair cut, colored, and styled. Yet, even with it being a thriving business infrastructure, just like any other business, without the proper management and tools, a new salon can face financial instability, leading to a failing business.
If interested in opening a salon, there are a few steps that can help your business begin on the right foot, setting a precedent for the future outlook of your company:
1. Business Model
Before doing anything else, take some time to decide on your salon's business model. When it comes to salons, there are multiple business models to consider. First and foremost, are you looking to open your own salon, take over an existing salon, or buy into a franchise?
Furthermore, each salon is set up differently in terms of pricing. Is it a set fee? Commission based? Independent contractors? Or, do you have a brand new concept? Though there are pros and cons to each, it is important to know how you intend to run your business once the doors are open. Switching models once the business is open can lead to stylists (and clients) leaving.
2. Consider a Partner
Finding an investor or partnership can help keep a business a running, especially one as competitive as a salon business. Many salon partnerships find success with having one focus on the everyday tasks while the other takes on the creative side of the business. Dividing the tasks alleviates the pressure of running a business alone, helping a business to run more efficiently. If there is only one person trying to do everything, some important aspects of business get overlooked or forgotten, which can be detrimental to a business's survival.
Moreover, consider investing in Salon Management Software, as this can tremendously offer your business the support it needs to run effectively. By taking care of certain tasks, you have more time to focus on other, more important areas of your business.
3. Business Plan
Similarly to all businesses, a business plan is crucial to a salon's success. Not only do business plans provide you with a concrete outline of your business model, it also details an estimate of costs, marketing strategies, and the numbers you need to get the business off of the ground.
4. Location
The key to a successful salon is a good location. While the better a location, the greater the cost, paying the price for a well-known location can lead to success, whereas paying a lower cost for an obscure location can keep the business from growing. While there is a balance between price and location, it can be wise to spend a little more on the location for a premium spot, as you increase the chances of your salon being noticed.
5. Financing
One of the hardest aspects about opening a salon is obtaining the financing you will need to get it off of the ground. Small business bank loans and investors can be your best bet as far as financing goes; however, if you are struggling to get approved, consider looking into other types of business loans, including opening a line of credit or seeking a loan from angel investors.
6. Equipment
If you are not purchasing an existing business or a franchise, you will need to invest in equipment for your salon. From the chairs and mirrors to lighting and furniture to styling materials and wash stations, there is quite a bit of equipment that needs to be purchased. If purchasing these items is too costly, consider looking into equipment financing or equipment rentals. Though financing and rentals differ from each company, they can be a budget-friendly way to outfit your salon with the tools it needs to be successful.
7. Employees
Finding the right stylists who fit your brand can be difficult; however, it is essential you do hire a competent, talented staff. In order for customers and clients to come back, they need to be happy with what they paid for, and if your stylists are not performing well, your business will suffer.
These tips can help you open and run a successful salon.
Image Source: https://pixabay.com/en/haircut-hair-cut-beauty-salon-combs-834280/
comments powered by

Disqus